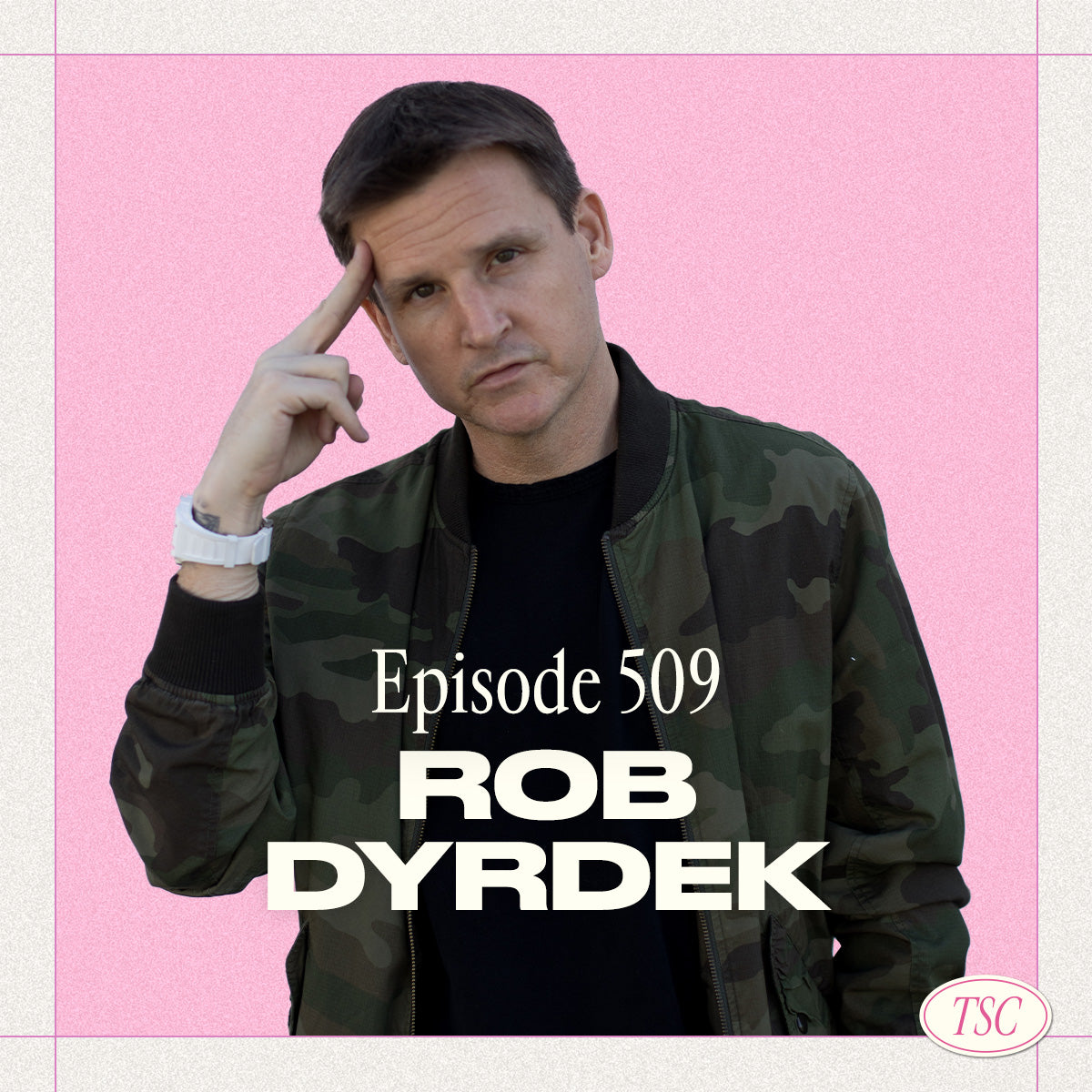 Let's dive into insight from Mindright Co-Founder, and well-respected entrepreneur, Rob Dyrdek! Rob has achieved significant success in his life. Along with his work on MTV reality shows like Rob & Big, Rob Dyrdek's Fantasy Factory, and Ridiculousness, Rob is the head of the Dyrdek Machine, a venture creation studio that partners with visionary entrepreneurs to create meaningful businesses that stand the test of time and impact the world. Mindright is one of those businesses 🙌
Below you'll find Rob's mental framework of tools to help others reach their life dreams and desires. Take a peak at segments from The Skinny Confidential Podcast, and discover Rob's personal history and what he has learned about himself thus far.
Watch Rob's episode above, or listen to the full podcast with The Skinny Confidential here!
(5:09) "What do you think about your journey now?"
Rob: 
"You're continually evolving, and the world's evolving around you; and when you're super ambitious, and you want to keep chasing ideas and opportunities, it's hard to fully understand that you're growing into who you want to become. Because most of the time, you're putting all this energy into what's next."
"Can I create something big enough that will be what truly makes me happy? I think that's kind of the way that I chase things in the early years. I wrote the skit for the Robin skate video, and then we did a documentary of a car race across Europe. The guy who wrote the film documentaries said we should make a show, and I thought I didn't have time to make a show. At that time, I was designing footwear and had all these other businesses I was doing. When I saw what the media platform had done for Bam Margera and all his products, I decided to use this as a platform. Then I really leaned in and began to understand how to create television, create stories, and make it better."
"Even then, I integrated all of my product opportunities in the very first season. I renegotiated my Pro-Skateboarding Signature Boards for $5 per board instead of $2 for a lower salary. I just figured I'd roll the dice. Then I had a signature shoe, and I had them give me a version of the best-selling shoe and ask for a 10% royalty since I was going to go on TV. Then, I built a company called Rogue Status with Travis Barker."
"I set all this stuff up ahead of time, anticipating what would happen if the media exploded. Then I made millions straight out of the gate." 
(7:03) How did you have the foresight? How did you have the smarts to do this?
Rob:
"It's because I was raised by entrepreneur wolves and quit high school at 16. I started my first company at 17. I was always in a business frame of mind. Even when I quit High School, I would track my finances and thought I should treat myself like a brand; this was in about 1991 before there was even such a thing as a personal brand."
"In that year, I made about $6,000. I sold one Signature Skateboard at 16 in December 1991 and got a $2 check. At 17, I was guaranteed $1,000 a month if I moved to California. It felt like I had hit the lottery. The first thing I did when I got here was I bought a Honda Civic."
"That journey always had me perceive everything through a business lens. I never looked at anything single-dimensionally; I've always looked at everything as multi-dimensional. There are short-term and long-term."
(14:01) You're surrounded by a lot of successful people. What advice have you received from these people that have been amazing for you?
Rob:
"Something I only fully understood once I really started getting around other successful people is how important it is if you want to do big business, be wealthy, and successful is that you have to understand money. You have to learn money and put in the energy to master money so you can ultimately understand why you want money or what you want to do with it."
"It ends up not only being this huge cornerstone of your lifestyle, but it also helps if you don't know why you're chasing money. So you take on things that you normally would say no to. If you're not growing into some financial goal that will lead you to a more sustainable, peaceful life, then you end up saying yes to everything, thinking that if you just keep making more money, you'll chill one day."
"This is why I feel most truly successful people I know have really mastered money and have a great understanding of the value of their time. They know when to trade their time for money, hire people, automate things, and make life easier and more effortless."

______
Key Takeaways:
"You're continually evolving, and the world's evolving around you."
Change is arguably one of the most significant constants we can rely on. You can't stop it, and the world around you isn't trying to. The best you can do is prepare. Like Rob said, "I set all this stuff up ahead of time, anticipating what would happen...Then I made millions straight out of the gate."
"Perceive everything through a business lens."
Changing your perception to be multi-dimensional could be what you need to spot new opportunities. Once you nail down these leads, you may shock yourself with how capable you are; how audacious you are.
"You have to understand money."
How can you expect to have money if you don't know why you want it, how to get it, or what it demands? A little research could save you in the long run. You'll be glad you listened to Rob. 
Interview questions and answers sourced from The Skinny Confidential Podcast