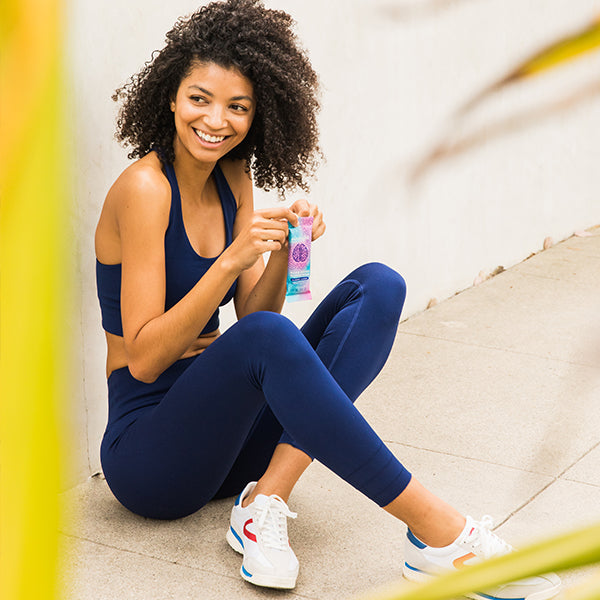 What does it mean to get Mindright?  To us, Mindright is all about performing as your highest self with high energy, a good mood and focus.  In today's world, it can be difficult to get your mind right.  We created Mindright to support and aid you in conquering whatever journey you are on. Mindright is for everyone from athletes and musicians to stay at home mom and working professionals and everyone else in between pursuing their hustle.
How did Mindright begin?
It all started when founders Rob and Bernie were struggling to find healthy food products that tasted great and provided nutrients without all the additives and sugar.  This sparked them to create their own brand of products that are not only made with all natural ingredients and superfoods, but also have an amazing taste.  
We only use the best quality ingredients in the Mindright bars.  They include Ginseng for mood, Ashwagandha for a calm and focused mind, Cordyceps for energy, and MCT for brain fuel. They also include a small amount of coconut palm sugar which is low glycemic indexing and all natural.
What are Mindright bars?
Our Mindright protein bars use our unique +HAPPY BRAIN BLEND to support your mood, energy, and focus.  This is a blend of all-natural antioxidants, nootropics, and adaptogens designed to elevate your mood and energize your mind to keep you going all day long. 
Our boosted bars come in four delicious flavors - Peanut Butter Cup, Chocolate Sea Salt, Toasted Coconut, and Blueberry Almond.  Each bar only contains 7 grams of coconut palm sugar and has 10 grams of protein. They are also gluten free, non GMO, and 100% non dairy vegan.  
Are you ready to get Mindright?