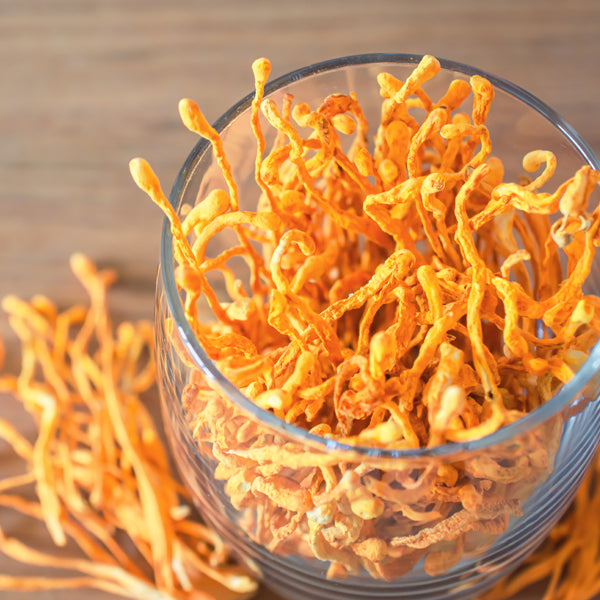 What is a nootropic?
Nootropics are substances that when taken improve mental performance.  Nootropics increase memory, creativity and motivation and can be broken down into two different categories.  They can be synthetic substances created in a laboratory or plants in their natural form.  
At Mindright, we use two natural nootropics.  The first is Cordyceps, an energy boosting mushroom. Its main function is to boost ATP production, which is essential for delivering energy to the muscles. This mushroom can also improve the way your body uses oxygen.  The second nootropic used is a powerful antioxidant called ginseng. This is used to help improve mental clarity and energy and reduce the effects of stress to enhance mood. 
History
Although nootropics is a new, hip term in today's society it has actually been around since ancient times in the form of plants.  Dating back ten thousand years, ancient humans are thought to have used plants such as  gingko biloba and coca leaves as natural nootropics without even knowing it. These herbs were chewed or brewed as tea in early civilizations.  
The birth of modern day nootropics came in the mid 1960's, when Romanian Chemisist and Psychologist, Dr. Corneliu Giurgea, went searching to create a new sleep pill.  Instead, he  created a whole new classification, nootropics. These types of mood enhancers were characterized by Giurgea as enhancing memory, improving behavior under adverse conditions, shielding the brain from injury by physical or chemical means, improving tonic cortical/subcortical control mechanisms, and demonstrating a low toxicity and side-effect profile.  
What are the benefits of nootropics?
Enhancing cognitive ability is one of the main plusses for taking nootropics.  Its ability to improve concentration, memory and mental energy are why nootropics can be helpful for everyone from athletes to musicians, and even students and working professionals.  Nootropics do this by optimizing the way your brain uses energy and increasing oxygen and glucose supplies all without the side effects associated with stimulants.  
Another big plus for nootropics is their ability to boost your mood and increase energy levels. They are very strong in combatting anxiety and mood swings which allow you to thrive in performance, memory and quality of life.   
Sources: https://www.thorne.com/take-5-daily/article/what-is-a-nootropic-and-where-do-nootropics-come-from
https://monq.com/eo/nootropics/when-were-nootropics-first-discovered-and-what-are-they/