Mindright
Popped Chip Turmeric Ranch
Crunch into our award-winning popped chip, and enjoy the sensation of  mouth-watering ranch paired perfectly with turmeric and other spices for a savory taste.
Popped, (not fried), our Superfood Popped Chips are Nutrition for a Healthy Mind. Made with 100% Avocado oil, our chips offer guilt-free snacking powered by our Mushroom Nootropic Superfood blend, a functional medley of directly-sourced brain boosting mushrooms like King Trumpet, Lion's Mane and Reishi.
Snack different and tap into antioxidant-rich Nootropic Superfoods, known to support brain health and mental performance.
Made in the U.S.A.
Vegan | Gluten Free | non-GMO | Popped not Fried
Our Nootropic Ingredients
Lion's Mane

Lion's Mane

• Functional mushroom that supports cognition, focus, creativity and productivity.
• Helps with functions of the brain and nervous system, plus Neurotrophic factors.
• Clinically studied to reverse age-related brain health decline.
• Reduces inflammation and oxidative stress.
• Immune Support.
Reishi

Reishi

• Powerful adaptogenic nootropic enhances your ability to overcome and adapt to various stress factors.
• Clinically studied for cardiovascular support, to lower blood pressure and cholesterol.
• Stimulates the immune system by activating immune cells and antibody secretion.
King Trumpet

King Trumpet

• Super Antioxidant, Fights Inflammation.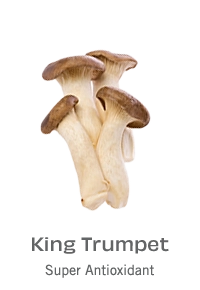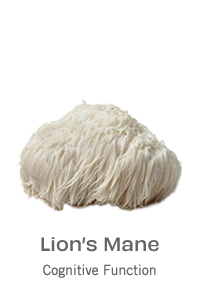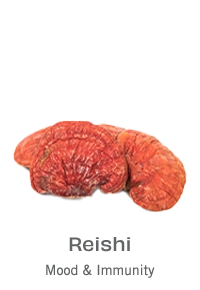 ⭐⭐⭐⭐⭐

LIGHT SNACK

The flavor on these chips is just right. Really scratches the itch for a light, crunchy snack that's also good for me.

Karen O.
⭐⭐⭐⭐⭐

AMAZING

We absolutely love these chips. They're light, & the flavor is unique & & delicious. Really good ingredients like turmeric and lion's mane, too!

Aubrey M.
⭐⭐⭐⭐⭐

MY GO TO SNACK

I seriously have not had popped chips this good ever, not to mention all the functional benefits. These are simply a must try!

Brian C.