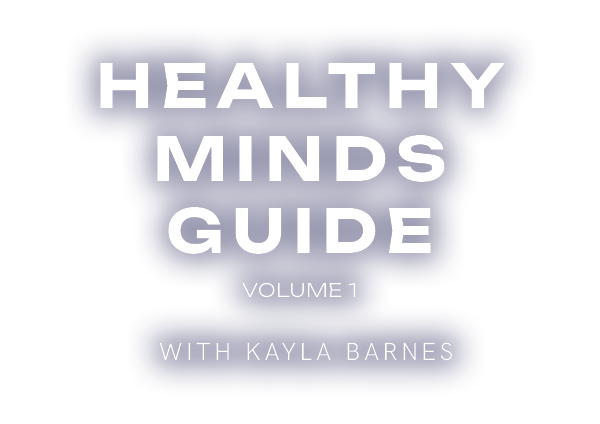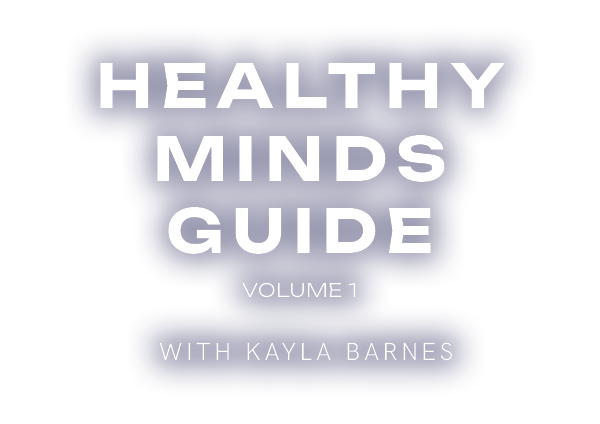 We are advocates for a newfound way of living. A culture that is confident in being present, focusing on the moment, aware that we must individually challenge and grow ourselves, while maintaining a strong connection to others. A slow and steady, lead-by-example way of life. Purposeful, compassionate, aware, caring, intentional, empowered. We can help you achieve a healthy mind, and a happier life.
ABOUT KAYLA BARNES
When it comes to brain health and influence on popular culture few personalities have had such an affect as Kayla Barnes. For our first healthy minds guide our choice to partner with her was a no-brainer. Her simple, inspirational, but powerfully motivational posts, have regularly gone viral and motivated many, while her work in brain health and human optimization continues to push boundaries.
Kayla is a certified brain health and human optimization coach. She is also the CEO and Partner at  LYV The Wellness Space, one of the country's most innovative precision medicine and biology upgrading clinics. She is the creator and host of the Brain Biohacking Podcast and co-founder of the Health Optimization Fund.
Kayla has been obsessed with finding the most preventive and regenerative services and technology to optimize human health for over a decade, and been named a top longevity leader globally.
LEARN MORE ABOUT MINDRIGHT
ABOUT MINDRIGHT
Mindright is the first of its kind product that pairs nootropic-infused superfoods into tasty snacks to support a healthy mind.
We're on a mission to fuel your mindset with the power of nootropic-infused superfoods designed to boost your mood, energy, and focus.
We believe once you get Mindright, everything else follows.
WHAT THE HECK ARE NATURAL NOOTROPICS?
Plants, mushrooms, and other food nutrients sourced from nature.
They are known to support your cognitive health by boosting your mood, energy, and focus.
MEET THE MINDRIGHT FOUNDERS
A burnt-out entrepreneur, struggling with stress, fatigue, and a lack of focus, Chris "Bernie" Bernard made a commitment to strengthening his mindset and mental state through diet, exercise, and the discovery of brain-boosting ingredients called nootropics and adaptogens. He worked with a food scientist to synergistically blend these ingredients into delicious food and beverage products.
Bernie brought the concept to like-minded entrepreneur and legendary TV personality Rob Dyrdek who loved the concept and the two set out to build a team of celebrity investors and advocates like the Jonas Brothers, Marcus Lemonis, Travis Barker, and many others to start the "Mindright" movement. We are now on a mission to build a platform that puts your mind first in a delicious and easy way to add to your daily routine.
We believe once you get Mindright, everything else follows.