LEARN MORE ABOUT VITA CUP
About VitaCup
"Everyone forgets to take their vitamins, but no one forgets to drink their coffee."
VitaCup was born with the simple idea to provide convenience, quality, and delicious taste into your daily routine. In 2017, Brandon Fishman discovered he was suffering from health issues due to a vitamin deficiency. After being prescribed a cocktail of vitamins, he realized he'd forget to take them most days. But one day, while sipping his morning coffee, it hit him:
Coffee + vitamins + superfoods = never forgetting to take your pills again.
Fast forward five years and VitaCup stands for much more than just vitamin-infused coffee. With an array of specialty lattes, teas, creamers, green powders, and yes, coffee; VitaCup continues to be an industry-leading beverage brand that believes in both convenience and quality. When it comes to creating healthy habits, VitaCup has your back.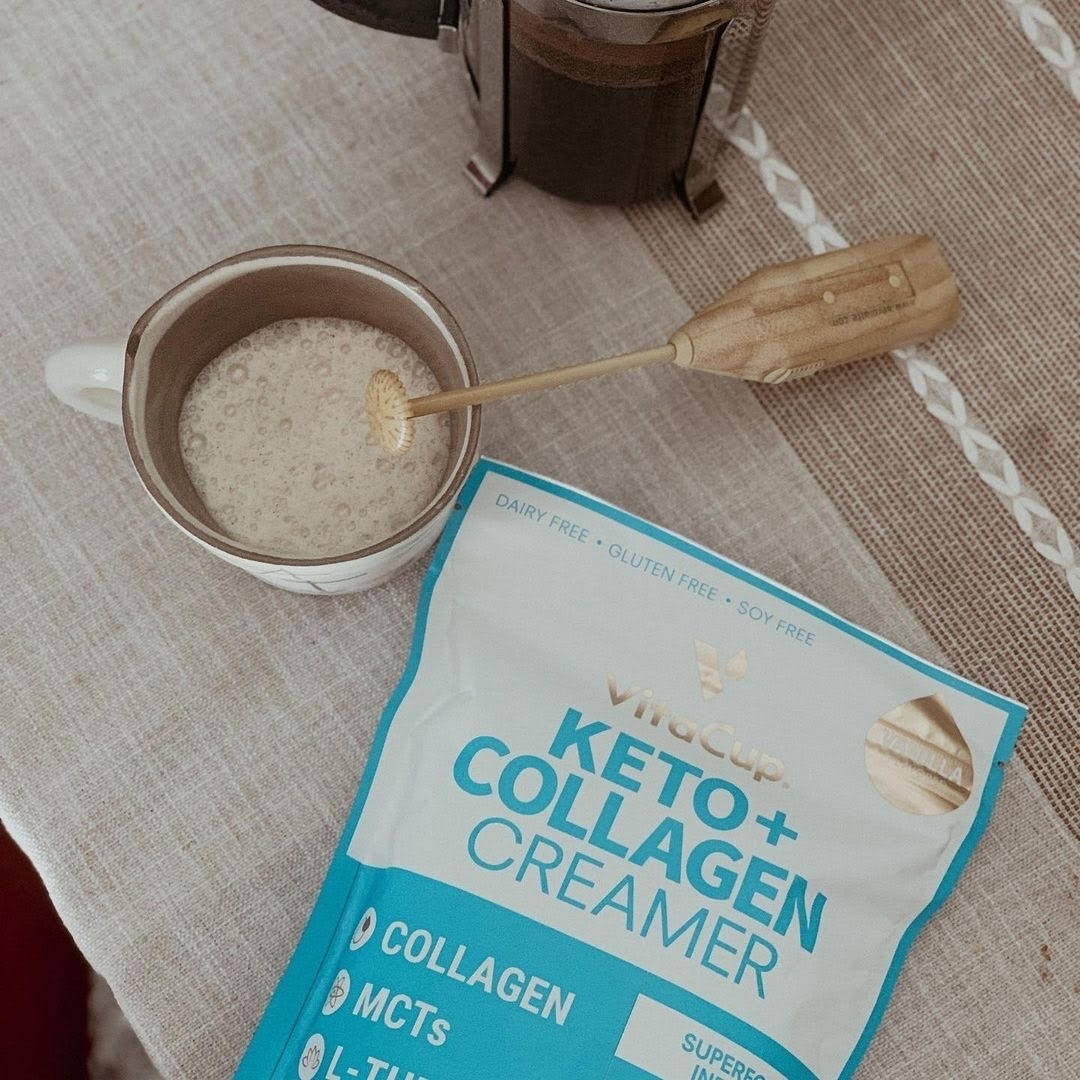 LEARN MORE ABOUT MINDRIGHT
YOUR MIND ON MINDRIGHT
Boost your Mood, Energy, and Focus with Nootropic infused superfood snacks.
What we eat doesn't just affect our physical health, it can also affect our mood and mental wellbeing.
WHAT THE HECK ARE NATURAL NOOTROPICS?
Natural Nootropics come from plants, mushrooms, and other food nutrients sourced from nature. They are known to support your mood and cognitive performance like focus, creativity, and productivity. We like to think they help get your "Mind-right"
WE BELIEVE MINDSET IS A SUPERPOWER
When you feel aligned, creative, focused, and in your 'flow state' - you do and feel better. We want to end the 'off-day' and low energy moments for go-getters around the world.