Mindright
Coffee Enhancer Bundle 30-Count
Brain Boost your Daily Routine all month long.
You bring the Hot Coffee, Smoothie, or Shake, we bring the BOOST!
Infuse a cinna-mocha flavor while providing your brain with a major kick of antioxidant-rich, brain-boosting ingredients that are formulated to naturally improve your mood, energy, and focus.
Our Brain Boost puts the "super" into superfoods. We have partnered with Coffee Fruit Extract experts CognatiQ® on their clinically studied ingredient that is shown to work with our body's natural pathways to increase Brain-Derived Neurotrophic Factor (BDNF). This is an essential protein and is responsible for creating and repairing brain connectivity within regions involved in attention, focus, and working memory. These cognitive functions work together to promote better brain health and performance.

We have paired this amazing ingredient with our proprietary +NOOTROPIC BLEND to keep your mind firing today and beyond. Plus, our boost offers no-crash support to enhance your focus and mood, no more post-coffee jitters. Our brain boost is known to be our most effective addition to a productive Daily Routine.
Easily add to your Hot Coffee, Smoothie, or Protein Shake.
3 Boxes of 10 Sachets (30 sachets total)
Vegan | Gluten-Free | non-GMO | Caffeine Free | Low Sugar
Our Nootropic Ingredients
Coffee Fruit Extract by CognatiQ®

CognatiQ®

• Increases BDNF levels, repairing pathways in your brain.
• Improves brain performance now, plus over time.
• Supports focus, attention and working memory.
• Effective at a daily 100 mg dose.
Lion's Mane

Lion's Mane

• Functional mushroom that supports cognition, focus, creativity and productivity.
• Helps with functions of the brain and nervous system, plus Neurotrophic factors.
• Clinically studied to reverse age-related brain health decline.
• Reduces inflammation and oxidative stress.
• Immune Support.
Cacao & Cinnamon

Cacao & Cinnamon

Are natural anti-inflammatories.
L-Theanine

L-Theanine

• Calming, keeps the jitters away.
• Shown to improve focus, reaction time, memory and attention.
• Supports cardiovascular health.
• Reduces anxiety, boosts mood.
• Can improve quality and length of sleep.
Cordyceps

Cordyceps

• Increased energy, stamina, and immune support.
• Combats fatigue, promotes healthy aging.
• Heart health and respiratory support.

READ MORE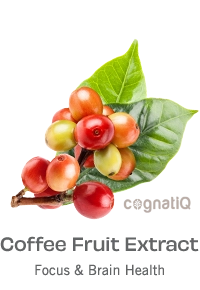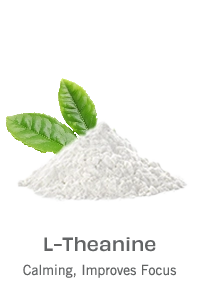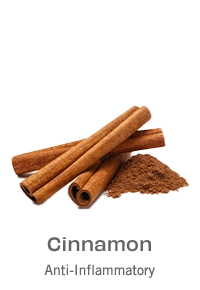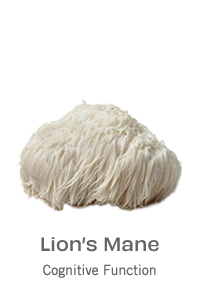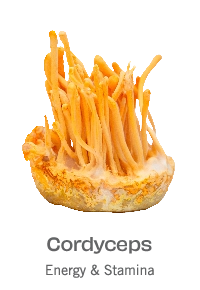 ⭐⭐⭐⭐⭐

ADDICTIVE

This coffee enhancer definitely enhanced my coffee! It has a great flavor and makes me feel much less jittery after my morning cup.

Kaitlyn K.
⭐⭐⭐⭐⭐

SAVING MONEY

I used to get lattes with 3 or 4 shots, but now I just add this to a small latte. I save money, and I still feel awake and focused.

Brad G.
⭐⭐⭐⭐⭐

BYE BRAIN FOG

I could feel the increased focus & mood enhancement in the first 15 minutes! Definitely a new add to my daily coffee routine.

Steve L.